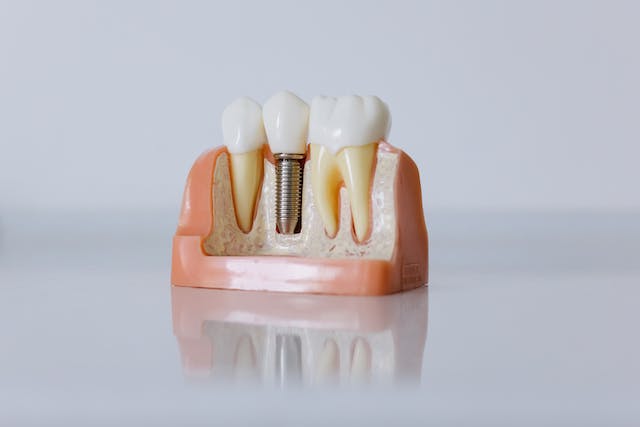 At Creative Smile Dental Clinic, we understand the importance of a healthy and confident smile. Dental implants play a crucial role in restoring the functionality and aesthetics of your teeth. While many dental offices offer both surgical and restoration services for dental implants, we specialize in the art of restoration.
Why Choose Creative Smile Dental Clinic for Dental Implant Restoration?
Restoration Expertise: Our skilled team of dental professionals is dedicated to perfecting the art of dental implant restoration. We focus exclusively on the restoration aspect, ensuring that your dental implants blend seamlessly with your natural teeth. This specialization allows us to provide top-notch, customized restoration services, resulting in a smile that looks and feels natural.

Comprehensive Consultation: When you visit Creative Smile Dental Clinic for dental implant restoration, you can expect a thorough consultation to assess your individual needs and goals. We work closely with you to understand your unique case, ensuring the final restoration is a perfect fit for your smile.

Customized Solutions: Dental implants are not a one-size-fits-all solution, and our team recognizes that. We craft a personalized restoration plan tailored to your specific requirements, ensuring your implant-supported crowns, bridges, or dentures harmonize with your natural teeth and facial features.

Cutting-Edge Technology: We utilize state-of-the-art dental technology to ensure the highest quality restorations. Our digital impressions and 3D imaging help us create precise, custom-fit restorations that are comfortable and long-lasting.

Seamless Integration: When you choose Creative Smile Dental Clinic, you can rest assured that your implant restoration will seamlessly integrate with your existing dental work. Our attention to detail ensures that the final result is virtually indistinguishable from your natural teeth.

Exceptional Patient Experience: We take pride in providing a comfortable and caring environment for our patients. Our team is committed to your satisfaction, and we strive to make your experience with us as pleasant as possible.
Remember, while we focus exclusively on dental implant restoration, we maintain a network of trusted surgical specialists. If you require the surgical placement of dental implants, we can refer you to a qualified oral surgeon who will perform the surgical procedure with the same level of excellence you can expect from us in the restoration phase.
At Creative Smile Dental Clinic, your dental implant restoration needs are in the hands of experts. Contact us today to schedule a consultation and take the first step toward achieving a beautifully restored smile. We are committed to helping you regain your confidence and improve your oral health with our specialized dental implant restoration services.