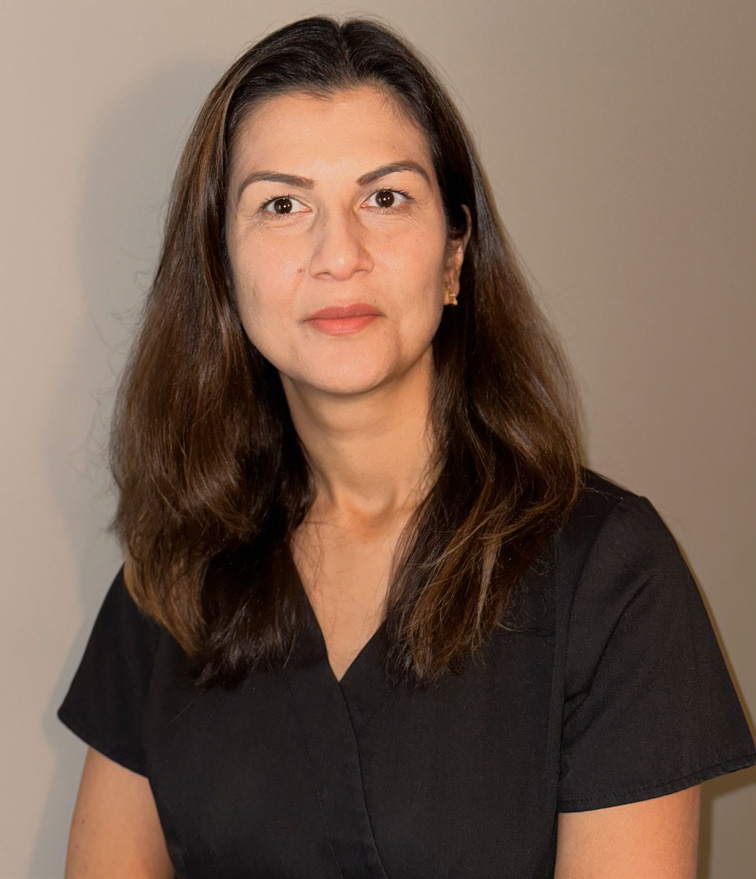 About Dr. Parajuli
Dr. Parajuli completed her Bachelor of Dental Surgery (B.D.S.) from Manipal, India and practiced
in Nepal for a short period of time. She later completed her Doctor of Dental Surgery (DDS)
degree from the University of Toronto. Following her graduation, she has been practicing
general dentistry in Calgary since 2011.

Dr. Parajuli enjoys practicing all aspects of general dentistry and creates a comfortable
environment for all of her patients. She is a strong believer in continuing education and is
dedicated to furthering her dental knowledge.

Dr. Parajuli believes in helping people and has volunteered in Guatemala providing dental
treatment to people in need.

She takes as much time as needed to explain dental treatment. Being multilingual, Dr. Parajuli is
able to communicate with a wider range of patients. She is fluent in both English, Nepali, and
Hindi.

When she is not in the office, she enjoys spending time with her family, cooking, and travelling.